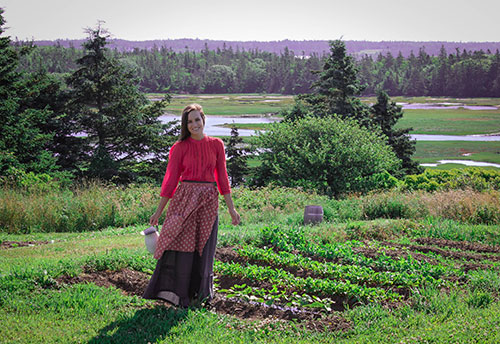 The historic acadian Village of Nova Scotia invites you to step back in time to the early 1900s and experience for yourself how our people lived during those bygone days. Our landscape is unique with an inlet, revealing a spectacular scene with each change of the tide.
Visit our two historical homes, Duon House and Maximin d'Entremont House.
Step inside a rural post office where you can actually mail a postcard.
Discover the ways of a blacksmith in the Trefry Blacksmith Shop.
Learn how to make dried salted fish in the Augustin d'Eon Fish Shed.
See the construction of boats and dories in the Boat Shop.
Immerse yourself into the lives of the fishermen in the Shanty by the wharf.
Explore the Abbott Harbor Lighthouse surrounded by harbor views.
Visit the friendly farm animals across the Village.
Walk along the nature trail to experience the fauna and flora, indigenous to this area.