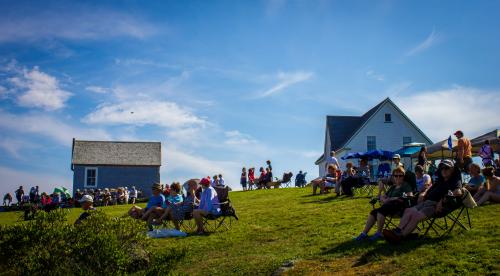 The Acadian World Congress is a festival that celebrates Acadian and Cajun culture as well as history. These events feature Acadian family reunions as well as academic conferences centered on economics, culture, women's issues, genealogy and genetics. Held every five years, this festival was created by André Boudreau (1945-2005) and is also informally known as the Acadian Reunion.
The first congress was held in Moncton, New Brunswick in 1994, followed by the second held in south Louisiana from July 31 to August 15, 1999.
In 2004, the third congress was held jointly by several Nova Scotia communities in the ancestral Acadie region and celebrated the 400th anniversary of the arrival of the first French-speaking settlers in Canada.
The 2009 Acadian World Congress was held in the Acadian Peninsula, New Brunswick.
In 2014, Acadia of the Lands and Forests will host the event. The region includes Northwestern New Brunswick, the Témiscouata region of Québec and northern Maine, in the United States. Two countries, specifically two provinces and a state - a unique presentation for this 5th Congress!
Southeastern New Brunswick and Prince Edward Island are delighted to be hosting the next Acadian World Congress from August 10th to 24th, 2019.