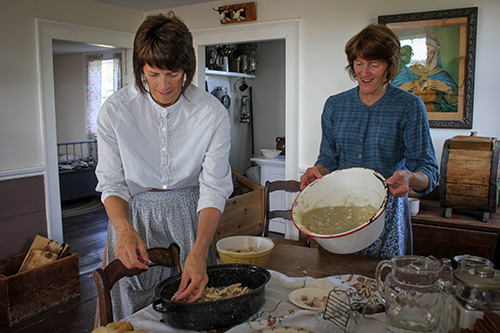 A Rich Culture 
The epic story of the Acadians began when the Europeans of French descent, attracted to the riches of the sea and of the land, began colonizing the 'New World' in the 1600s. Because the Acadian people enjoyed good relations with the Native population, they learned to survive in this new land by hunting, fishing and farming. Dikes were constructed, turning once barren marshlands into productive farmlands. Fish were caught, salted and dried for preservation. Over time, the hard-working Acadians established their own customs, songs and culture.
Eventually conflicts between Britain and France uprooted them, and they dispersed throughout North America and Europe. As the wars drew to a close, the Acadians returned to their beloved land, and over the ensuing years, a culture developed, survived and currently thrives in areas now inhabited by Acadians.
The Acadian people have a great sense of pride and a deep appreciation for their heritage. This pride and appreciation is palpable in their stories, celebrated with their national anthem and feast day, symbolized by the Acadian flag, and resonates throughout the Acadian culture.