Unique Boutique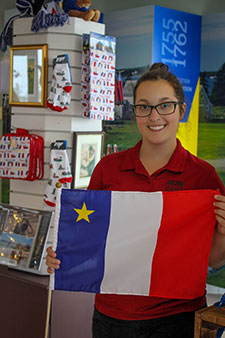 Our boutique offers a wide variety souvenirs crafted by talented local artisans such as jewelry, quilts, wooden crafts, mittens, and more!
The boutique also offers traditional and local music, t-shirts, sweaters, magnets, books of the history of the Acadians, traditional cook books and much more.
We are sure you'll find the perfect souvenir for everyone....including yourself!
Please feel free to contact us at 1-888-381-8999 or e-mail the gift shop at boutique@ns.aliantzinc.ca for more information about available products and other inquiries.
The boutique is open during regular Village hours, from 9am to 5pm Monday to Friday.
Visa, Master Card and debit cards are all accepted, as well as Canadian and American currency.